---
"Ain't nobody got time for that."

— Kimberly "Sweet Brown" Wilkins, also a person that does not have time for that
---
We've all seen this lately: you watch a YouTube video, and the video says they are making something available for you to download "for free" or make a copy of. Maybe it's a Google Sheet or something. The problem is you go to the link, and you need to sign up for their mailing list before you get the link to that file.
I discovered Temp Mail that circumvents that by generating a disposable email address.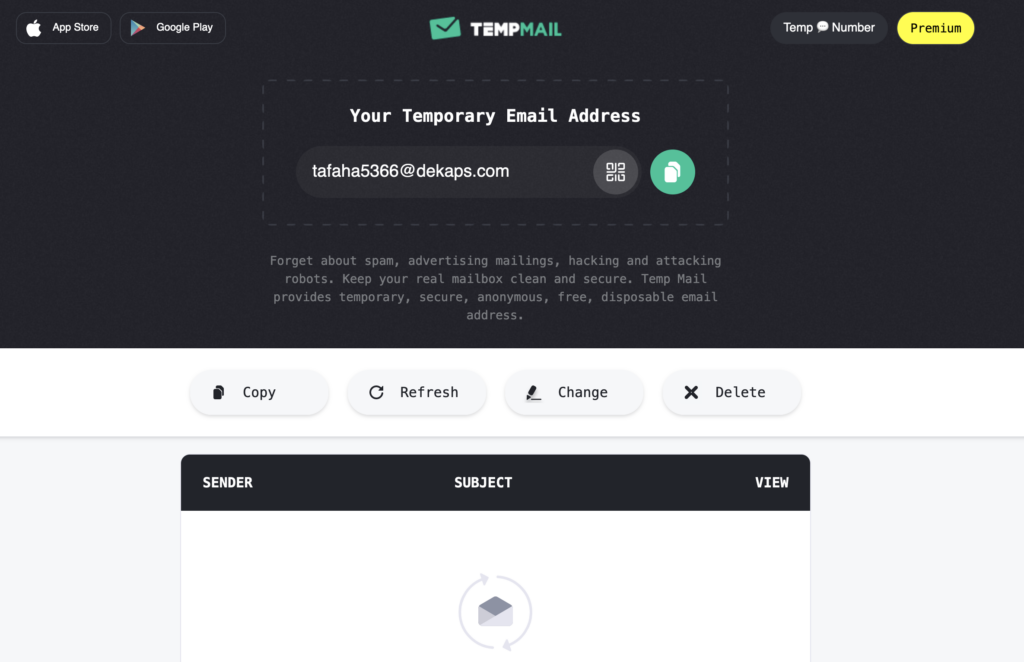 It's as easy as generating an email address, signing up with that email address, checking for mail on the Temp Mail website, and, when you're done with it, deleting the email address.